LEEFSTIJL COACH

Minder druk, stress en rusteloosheid.
Beter slapen en gezonder leven
Hoe verander ik mijn leefstijl?
De leefstijlcoach gaat samen met jou aan de slag om zo comfortabel mogelijk je leefstijl te verbeteren. Denk aan beweging, stress of lekker in je vel zitten. De lange termijn aanpak maakt het mogelijk om nieuwe gewoontes aan te leren waardoor je hier een leven lang plezier van hebt. Kom een keer langs bij dé leefstijlcoach in Leeuwarden
Neem contact op
Dé leefstijlcoach in Leeuwarden
Als je op eén of meerdere van deze onderwerpen graag verandering zou willen zien kan de leefstijlcoach jou daarbij helpen. Dit doen we altijd aan de hand van jouw wensen en eigen mogelijkheden. Want het doel is niet om de perfecte leefstijl te crëeren, maar een leefstijl die je vol kan houden en waar je je prettig bij voelt.
In een wereld van tegenstrijdige adviezen kan het soms lastig zijn om feit van fabel te onderscheiden. Een leefstijlcoach kan jou helpen, door samen een onderwerp te verkennen en vervolgens van gedegen advies te voorzien. De kracht van een leefstijlcoach zit hem echter vooral op het gebied van veranderen en volhouden. Want waarom is veranderen zo moeilijk?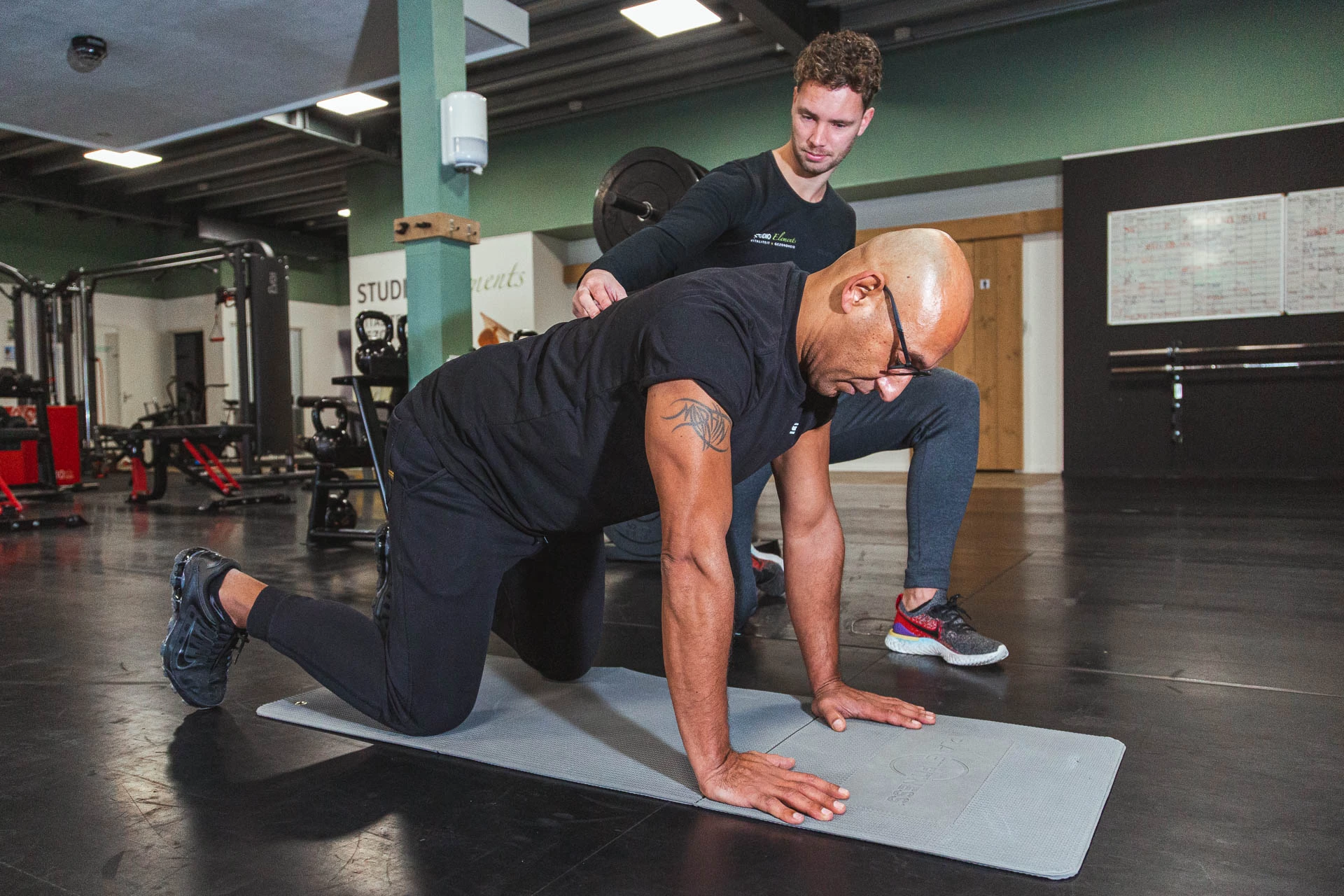 Tot 95% van ons gedrag is geautomatiseerd
Doorbreek een ongezonde leefstijl
Tot 95% van ons gedrag is geautomatiseerd. Veel gedrag gebeurt dus onbewust en in elk onoplettend moment val je terug in dat geautomatiseerde gedrag. Om gedrag te veranderen is er dus bewustzijn nodig. Van een leefstijl coach krijg je vaardigheden aangeleerd om dit onbewuste gedrag te doorbreken en van daaruit verandering in te zetten, vol te houden en zo een gezonde leefstijl te creëren.
Een mooi streven, want met een gezonde leefstijl zit je beter in je vel, ben je fitter, productiever en haal je dus véél meer uit je dag. Kortom, investeren in een gezonde leefstijl is meer dan de moeite waard!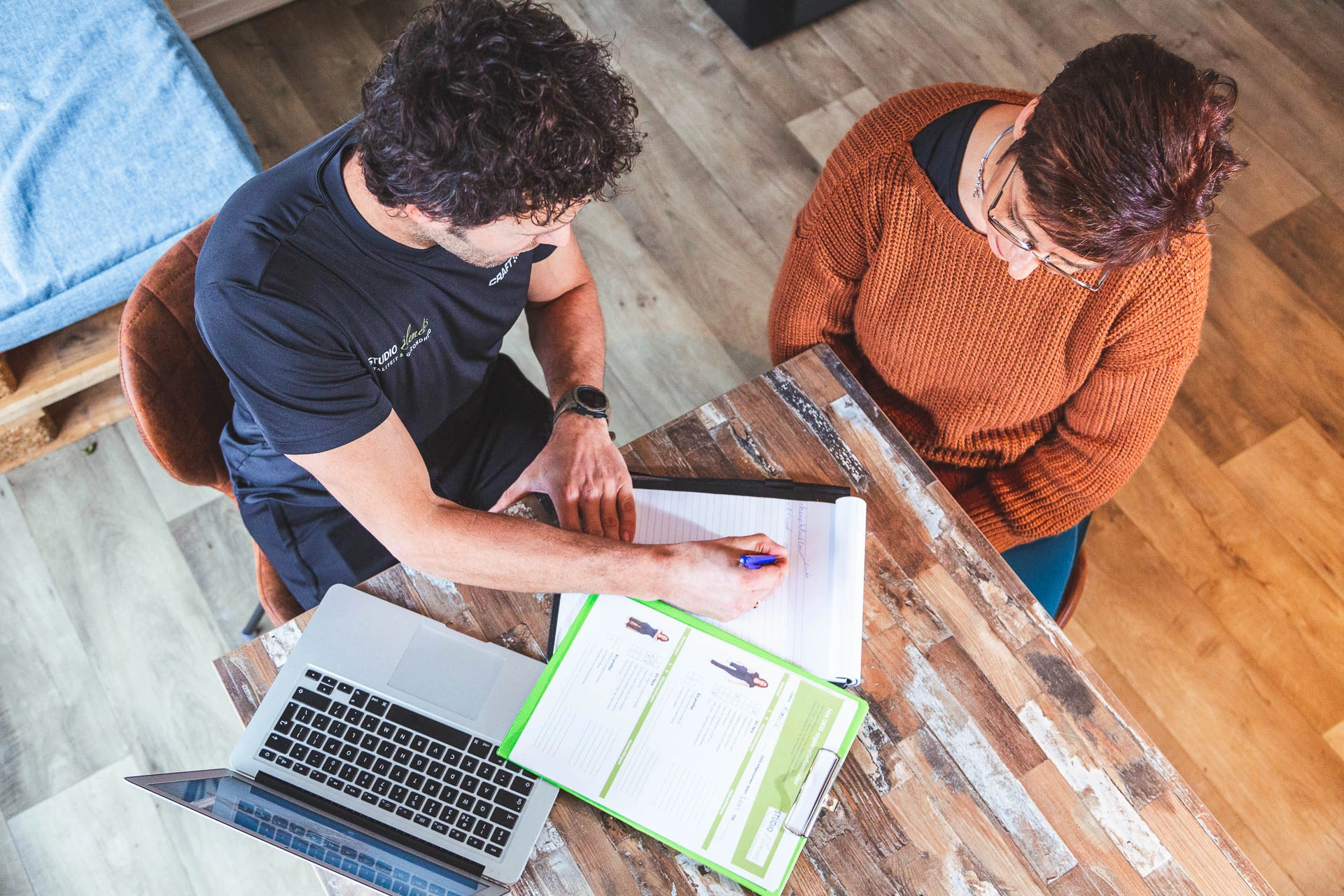 Voordelen van leefstijlcoaching
Zit lekker in je vel
Verander ongewenste gewoontes
Minder stress
Gezond voedingspatroon
Langdurig resultaat
MAAK EEN AFSPRAAK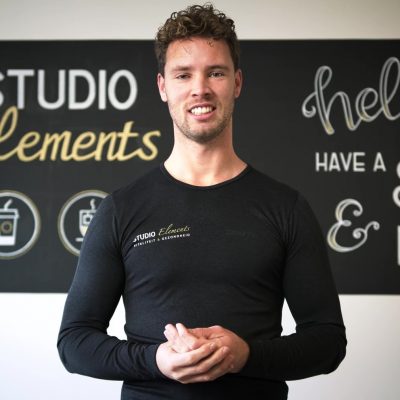 Jarno Jongsma
Leefstijl coach
Niet alleen leefstijlcoaching
Studio Elements Leeuwarden werkt voor: